Admission Requirements for Adelphi's NYC Scholars Program
The program is open to all Adelphi undergraduates except first-semester students.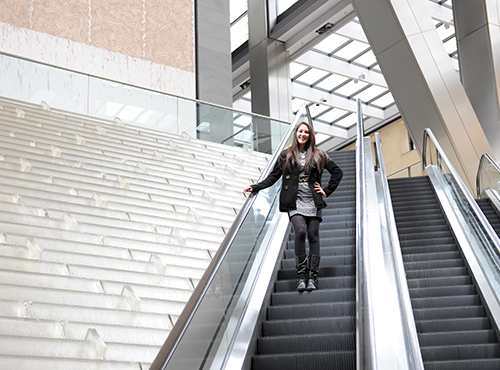 The NYC Scholars Program is open to undergraduates who have completed at least one semester at Adelphi's Garden City campus. Enrollment is limited and selective. A $150 deposit is required from admitted students in order to reserve your spot in the program.
To be considered, you must:
Have at least 15 credits in elective courses unused and available.
Submit your résumé along with an essay explaining what you hope to gain from the experience.
Obtain an academic reference and gain the approval of your adviser.
Select an internship preference.
Be cleared by the Office of Student Conduct and Community Standards, verifying no suspensions or record of academic dishonesty.
Preference will be given to applicants with a cumulative GPA of 3.0 or higher.
The application deadline for Spring 2018 is October 1, 2017.