NYC Scholars Curriculum and Internships
Design your New York City experience.
As a student in the NYC Scholars Program, you'll take 15 credits during your semester: 12 will meet General Education requirements (arts, humanities, social sciences and sciences), and 3 will be earned through your internship. A 1-credit internship preparation seminar is required.
» View the Spring 2018 Course Schedule
---
Courses that May Be Offered in Various Semesters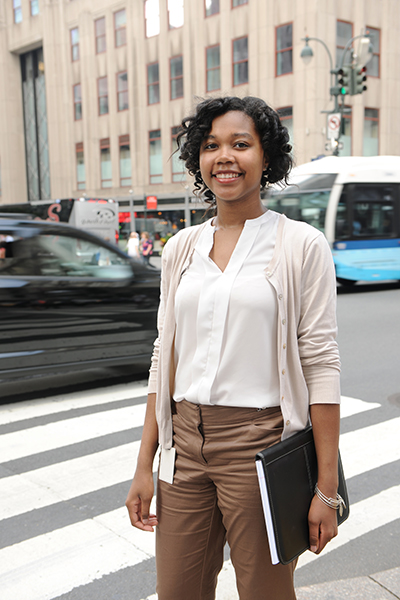 Courses offered by the program are being designed to relate to New York City. Below are examples of courses that may be offered.
English
Literature and the Other Arts

Introduction to Creative Writing

Black Writers I
Environmental Studies
Anthropology
Political Science
Sociology
Social Change
Ethnicity and the United States
History
History of New York City
Food and American History
Theater
Experience Theater: Off-Broadway
---
Internships
The 3-6-credit internship is an integral part of your NYC Scholars experience. Before starting your semester in the city, you'll work with the Center for Career and Professional Development to line up an internship related to your major or an area that interests you. This process includes a required 1-credit Internship Prep course.
The program schedule is designed to accommodate your internship hours.